Most Successful Shark Tank Products
Hopeful entrepreneurs lucky enough to make it on to Shark Tank have the opportunity to pitch their ideas to the world's most successful business people and investors. With nine seasons under its belt, Shark Tank viewers have seen almost every bad idea possible, from the Ionic Ear (a surgically implanted Bluetooth device) to the beer, golf course or football scented Man Candle. However, some ideas have become incredible success stories after receiving much needed investment from the Sharks. Here are some of the most successful products featured on Shark Tank.
Full disclosure: all opinions presented on this page of our own and should not substitute medical advice. We may receive a small commission for purchases made through these links.
Scrub Daddy
Scrub Daddy is a smiling sponge designed to clean both sides of kitchen utensils at once. The clever sponge rinses clean of debris easily, becomes firm in cold water but soft in warm water, and has been lab tested to resist odors for two months. Lori Greiner saw innovation in its design in Season 4, and offered an investment of $200,000 for 20% equity.
Scrub Daddy is now available on QVC and can be found in Bed Bath & Beyond, Target, Walmart and Staples. Until Shark Tank, the company had made $100,000 in sales. Since the show, Scrub Daddy has gone on to make over $50 million, making it one of the greatest success stories to come from Shark Tank.
ReadeREST
ResteREST is a magnetic eyeglass holder, designed to keep your glasses securely attached to your shirt. During Season 3 of Shark Tank, Rick Hopper pitched his invention to the Sharks and Lori Greiner bit. She invested $150,000 in exchange for a whopping 65% share of the company. The simple but popular product regularly sells out on QVC and according to Business Insider, ReadeREST made $13 million in revenue in the three years following its appearance on the show.
Squatty Potty
The Squatty Potty, designed by Bobby Edwards, is a toilet stool which raises the feet to help with constipation. In Season 6, 'QVC Queen' Lori Geiner knew this idea was marketable. She was joined by fellow Shark Kevin O'Leary and together they offered $350,000 for 10% equity. Within 24 hours of making the deal on Shark Tank, Squatty Potty saw $1 million in sales. This rose to $12.3 million in the first three months. They have since made a deal with Bed, Bath & Beyond and enjoy continued success.
Breathometer (BACtrack)
Created by Charles Michael Yim, the BACtrack Mobile Smartphone Breathalyzer for iPhone and Android Devices ingeniously turns your smartphone into a breathalyzer. Not only does the product give an alcohol level reading, it can even hail a cab if required!
This innovative product made Shark Tank history in Season 5 by becoming the first product all five Sharks invested in. Yim was given $650,000 in exchange for 30% of the company and in 2014 the company was projected to make $10-12 million in revenue, based on pre-orders.
Tipsy Elves
In Season 4, Evan Mendelsohn and Nick Morton pitched their idea for ugly Christmas sweaters to the Sharks. Before appearing on Shark Tank, Tipsy Elves had already made $600,000 after a year of sales, cashing in on the love for themed fun during the holiday season. Whilst considered a fleeting trend by some, Shark Robert Herjavec saw something more in the idea and invested $100,000 for a 10% stake in the company. He has since told Business Insider it was his most profitable and favorite investment of the show.
Since appearing on Shark Tank, the Tipsy Elves' range of novelty "ugly" clothing has diversified and now includes everything from 80's retro ski-suits to sweatbands and fanny packs emblazoned with the Star-Spangled Banner. In 2016, the company made $8 million and landed the license to mass produce the yuletide sweater Seth Rogen wore in the movie 'The Night Before'.
Simple Sugars
Lani Lazzari was only 18 years old when she appeared on Season 4 of Shark Tank to pitch Simple Sugars. An all natural skincare range catering to those with dry or sensitive skin, Lazzari had carefully researched safe and gentle ingredients that smelled great for her Simple Sugars range. Mark Cuban decided to invest $100,000 in return for 33% equity.
Within 24 hours of her appearance on Shark Tank, sales of Simple Sugars products had jumped from $50,000 to $220,000. Within six weeks, this had hit an incredible $1 million. Today, Simple Sugars sells nationwide and internationally, employs a team of 22 people, appears in over 700 retail locations, and last year brought in over $3 million in revenue.
Lumio
With a background in architecture, Max Gunawan brought his Lumio foldable magnetic-lamp to the Sharks during Season 6 of the show. An accordion style, fold away reading light in the guise of a book, Robert Herjavec invested $350,000 for a 10% share in Lumio.
In 2016, Lumio made $3 million in sales, appealing to a high-end, artistic audience. With an elegant and popular design, Lumio has been written about in many publications, from the Wall Street Journal to GQ Magazine, and was named as one of the "Top 10 Most Innovative Crowdfunded Companies" by Entrepreneur Magazine.
Bottle Breacher
In Season 6, Former Navy SEAL Eli Crane and his wife Jen pitched the novel idea of Bottle Breacher to the Sharks. The company employed military veterans and manufactured elegant looking bottle openers out of .50-caliber bullets. Both Mark Cuban and Kevin O'Leary made a deal with the couple, investing $150,000 in exchange for a 20% stake in the business.
With demand increasing, O'Leary has said it was one of his most profitable investments from the show, with Bottle Breacher making $2.5 million in sales in 2017 and now employing 32 people.
ChordBuddy
Music teacher and parent Travis Perry created ChordBuddy after helping his daughter to learn to play guitar. ChordBuddy is a device which attaches to the neck of an electric or acoustic guitar and features colored tabs to help novices learn the instrument. Clever and effective, ChordBuddy impressed Shark Robert Herjavec when it appeared on Season 4 of Shark Tank. Herjavec invested $175,000 for a 20% share of the business.
ChordBuddy saw revenue of approximately $2 million in 2014 and has ensured its successful growth by attracting a company spokesperson in the form of John Rich, from the popular country duo 'Big and Rich'.
Hold Your Haunches
Hold Your Haunches are shape-defining fashion trousers featuring an extendable waistband and an inner compression shell from the waist to the calf. The trousers are designed hold and sculpt the wearer's shape via the dual contouring under layer and flowing outer layer.
In the year leading up to their appearance on Shark Tank in Season 5, creators Erin Bickley and Jenny Greer reported sales of $165,000. Six months after Sharks Barbara Corcoran and Lori Greiner invested $75,000 for 40% stake in the business (plus extended a $100,000 credit line), Hold Your Haunches saw more than $1.5 million in profits. Their fashion line has since expanded to include skirts, dresses, tops, and more, all featuring the same inspired shape-defining technology.
BuggyBeds
BuggyBeds was pitched by Veronica Perlongo and Maria Curcio on Season 4 of Shark Tank and acts as an early detection and prevention system for bed bugs. All five Sharks showed an interest in this inventive idea and split the $250,000 investment for 25% equity. Since then, BuggyBeds can be found in approximately 350 Home Depot locations, is sold in 23 countries worldwide, and is estimated to have made over $1.2 million in sales.
Lollacup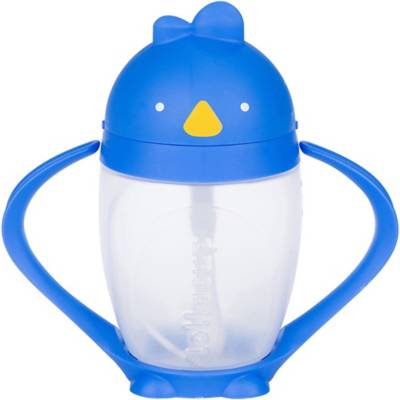 Lollacup, featured on Season 3 of Shark Tank, is an example of a very simple but clever product. Designed by Hanna and Mark Lim, this cute and colorful child's 'sippy cup' allows infants to effectively drink from the straw without spillage. The flexible straw features a weighted end which anchors the liquid, allowing small children to drink with the cup tilted. Conveniently, there are no valves within, making it easy to clean.
Funded by Mark Cuban and Robert Herjavec, offering $100,000 for 40% equity in the company, Lollacup went on to make over $1 million in sales since appearing on Shark Tank and is stocked in Walmat. According to Business Insider, it is the most successful product for kids to come from the show.